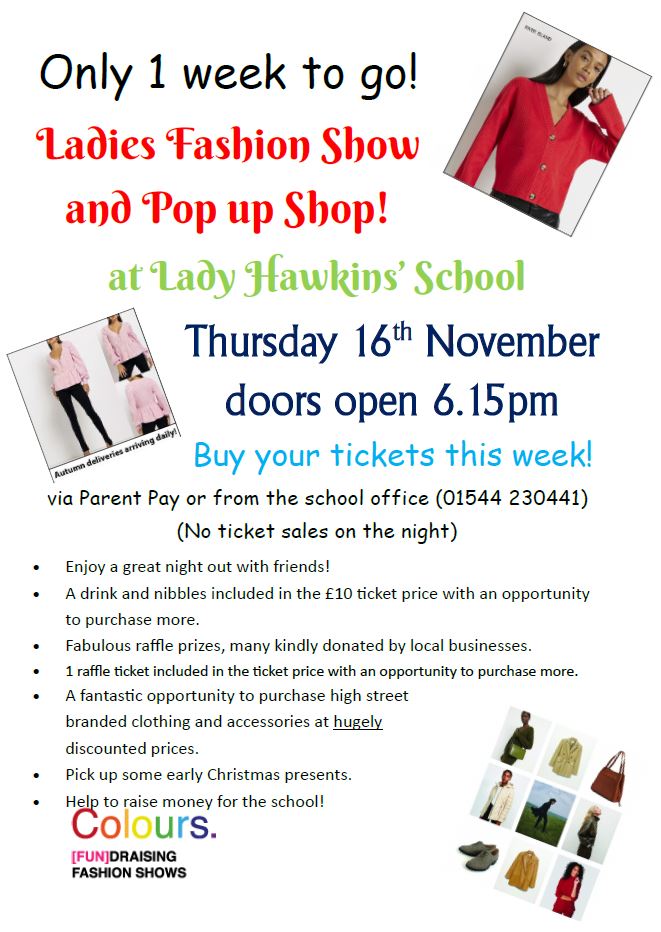 Dates for the diary:
Monday 30th October – Friday 3rd November – Half Term
Monday 6th – Friday 17th November – Year 11 mock exams
Tuesday 7th November – Year 11 Careers Fair – Birmingham NEC
Monday 13th November – Year 8 Parents Evening
Thursday 16th November – Fashion Show at LHS
Friday 8th December – Flu vaccination (nasal spray)
Monday 11th December – Year 11 Parents Evening
Thursday 21st December – End of Term
Lady Hawkins' School
I am honoured to take up the position as 31st Headteacher at Lady Hawkins' School. Nestled within beautiful surroundings in the market town of Kington, our school stands as a proud guardian of its rich heritage and a vital contributor to the local community.
Although we are a small school by modern standards, Lady Hawkins is always bustling with activities and opportunities. We take immense pride in the role our students play in shaping our close-knit school community.
Beyond delivering a broad and balanced curriculum, we firmly believe that education extends far beyond the boundaries of exam results. At Lady Hawkins' we boast a well-established extracurricular program, including memorable residential excursions to destinations such as Pembrokeshire, France, Iceland, and Austria, in addition to numerous other enrichment trips and sporting opportunities.
At the heart of our ethos lies our unwavering commitment to pastoral care. Being a small school uniquely positions us to establish genuine connections with each and every student, fostering a supportive and nurturing environment.
We extend an open invitation to all visitors, and I would be delighted to personally guide you around our lovely school, allowing you to witness our students and teachers in action. Should you wish to look around Lady Hawkins, please do not hesitate to contact our school office, and we will be more than happy to arrange a visit.
Mr Allen Brace – Headteacher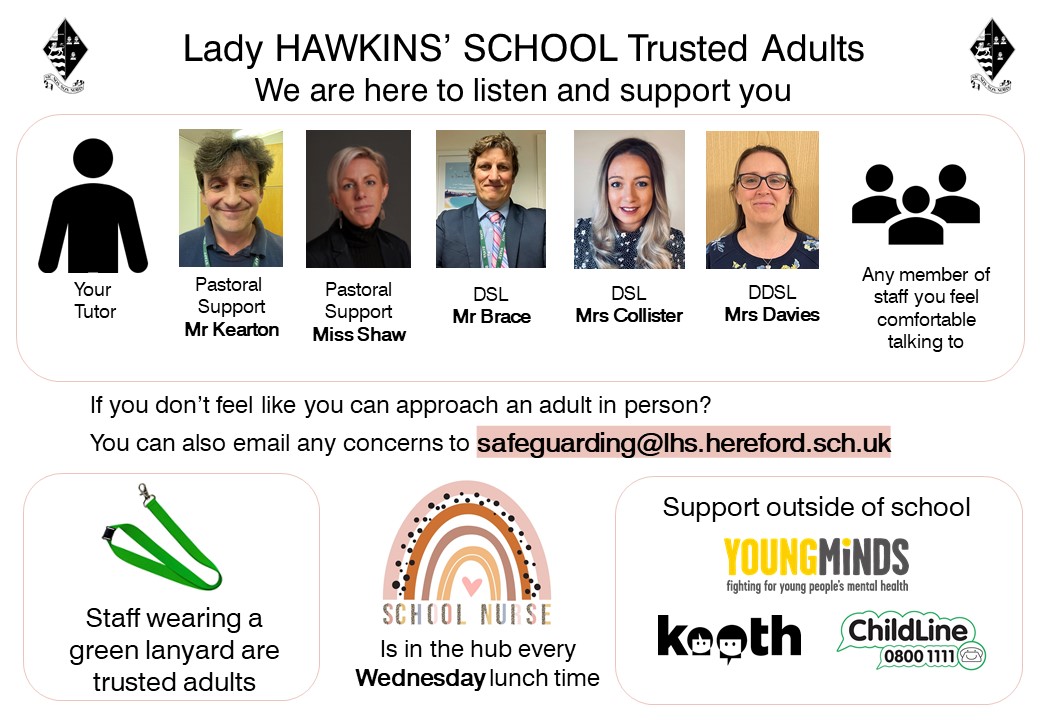 Some traditional catchment areas have changed.  If you would like your child to attend Lady Hawkins' but you don't think Herefordshire Council will provide transport please contact the school on 01544 230 441 and we may be able to arrange a FREE BUS PASS for your child.  
Keep up-to-date with all the latest communication from Lady Hawkins' School. Below you can view our most recent communication from the Department for Education as they congratulate us on our most recent Ofsted report. In addition, take a look at our end of term letter which provides an overview of the fantastic year we have had. Not forgetting the Lady Hawkins' School Association. The LHSA is a group of parents, carers, grandparents and friends of the school who organise events to raise funds for school projects.