Employers & Businesses
We are extremely keen to involve as many local businesses and enterprises as possible in our careers provision at LHS. If you would like to give a talk or presentation to students, then we would be more than happy to hear from you. Please email your details to office@lhs.hereford.sch.uk and one of the team will get back to you as soon as possible.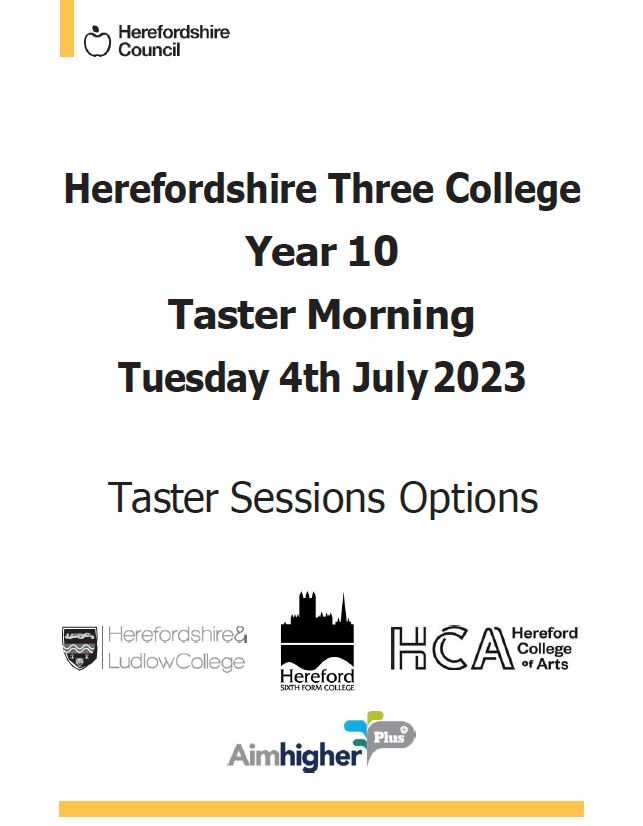 Careers
At LHS we believe that in tandem with an academic education all students should receive information, advice and guidance to maximise their learning once they progress into the world of work. We hope that our Careers Programme will provide students with the opportunity to plan and manage their careers effectively, ensuring progression which is ambitious and aspirational. It intends to equip students with skills, attitudes, knowledge and understanding as a foundation for managing their lifelong career and learning. It promotes equality of opportunity, celebrates diversity and challenges stereotypes.
The objectives of the Careers Education, Information, Advice and Guidance (CEIAG) at LHS are:
To ensure that all students at the school receive a stable careers programme

To enable all students to learn from information provided by the career and labour market

The CEIAG programme should be individual and address the needs of each student

To link the curriculum learning to careers learning

To provide students with a series of encounters with employers and employees

To provide students with experiences of workplace(s)

To ensure that students have a series of encounters with further and higher education

To provide each student with the opportunity to receive personal guidance
LHS is committed to providing all students with a stable careers programme from years 7-11. As part of the PSHE curriculum we provide career-related lessons, activities where local businesses help to provide a realistic experience such as mock interviews, college and apprenticeship events and trips related to various career topics. The full CEIAG policy can be found here.
Careers Contacts
Assistant Headteacher & SLT Lead for Careers – Mr A Brace
Email: abrace@lhs.hereford.sch.uk 
Independent Careers Advisor – Mr M Hughes
Email: mhughes@lhs.hereford.sch.uk