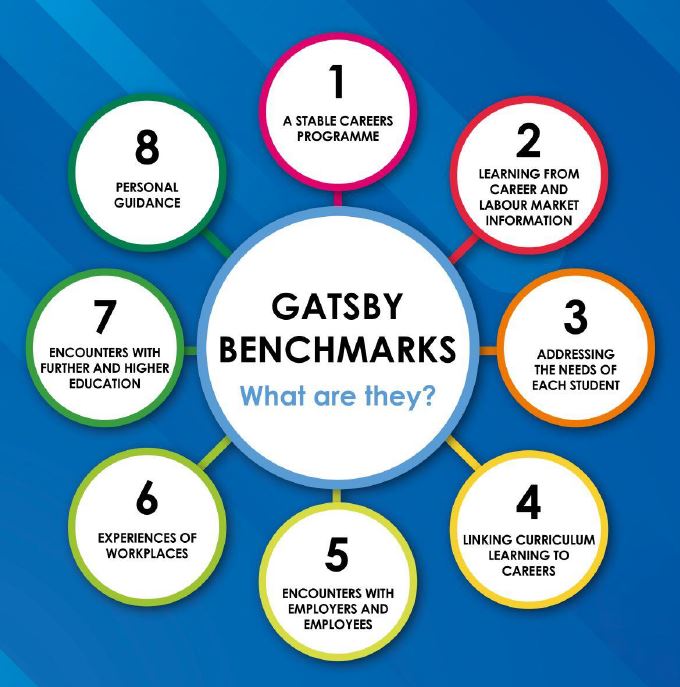 Information for Parents
Parents are integral to successful careers support and provision, and therefore will be regularly informed about activities in school via email and resources issued directly that are designed to assist them in supporting their child. Additionally, information events for parents are held in school at key decision points.
Below offers further help and support for parents related to various careers aspects.
Options at 16
As Year 11 approaches, your son or daughter will need to start thinking about what they will do when the leave LHS. There are many options available locally and you need to help guide them to think about what is best for them.
The raising of the participation age in England means that, whatever your child's next step, some form of study or training is compulsory until at least the age of 18. They won't have to stay in full-time education, but they will need to opt for some part-time learning if they choose to work or volunteer. If you live in Wales students can leave education at 16, although there are many benefits to continuing with post-16 learning or training.
Whether your son or daughter is aiming towards a specific career, aspires to a leading university, wants to go straight into work or keep an open mind, there should be something to suit. From nursing cadetships and apprenticeships in space engineering to university technical colleges and studio schools, there are many exciting opportunities to explore.
The first step is to discover which options could suit them and their future plans. Start by helping them to consider how they prefer to learn. Are they happiest learning in a classroom, do they prefer to apply their learning to real-life problems or do they learn best through doing?
If your son or daughter is happy to spend some or most of their time in a classroom, take a look at the local sixth form colleges or further education colleges and training providers.
Sixth Forms and Colleges
You will find a link to our local colleges below. As a rough guide, sixth forms tend to focus on academic qualifications for under 19s, with further education colleges offering vocational options to students aged 14 or 16 and over. So a sixth form might offer qualifications in Physics and Psychology, while a further education college might offer Engineering and Health and Social Care. You will find some crossover between what's on offer and it's always worth a visit to get a feel for the place. Post-16 students won't necessarily be in lessons every day, leaving time for independent study and the opportunity to develop a range of skills through other activities.
Apprenticeships and Traineeships
Young people who prefer to learn through doing a job might favour an apprenticeship, finding work, setting up their own business or volunteering. The most common option to learn through work is an apprenticeship, where formal learning is combined with work. Apprentices earn a minimum of £4.81 per hour (April 2022), with some earning substantially more. It is becoming a more popular option and the range of apprenticeships available has increased dramatically over the last few years. An apprenticeship typically involves time at a training provider as well as at the workplace.
To cope with an apprenticeship, your son or daughter will need to be mature enough to work nine to five and follow the rules of the workplace. They'll also need to have a career direction in mind, at least for the next year or two. If they need more experience, confidence or additional skills to find an apprenticeship or a job, then a traineeship might help them to prepare.
If you would like to find out what apprenticeship opportunities are available locally then please visit the Government website at www.gov.uk/apply-apprenticeship  Here you will be able to search for opportunities by postcode.
Our resident independent careers advisor will meet at least once with all Year 10 and 11 pupils and support them in planning their next move.