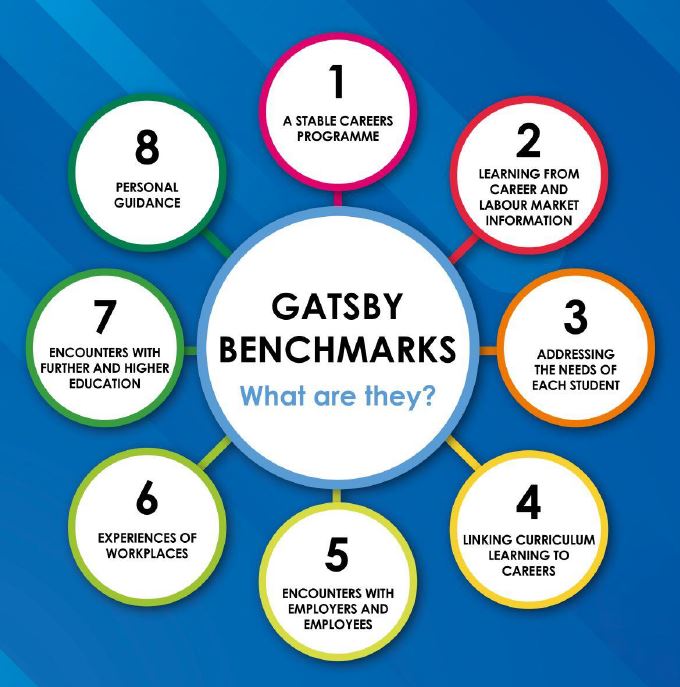 Gatsby Benchmarks
The Careers Programme at LHS is designed to meet the needs of our pupils. It is differentiated and personalised to ensure progression through activities that are appropriate to pupils' stage of career learning, planning and development. It is informed by the 8 Gatsby Benchmarks, namely:
A stable careers programme

Learning from career and labour market information

Addressing the needs of each pupil

Linking curriculum learning to careers

Encounters with employers and employees

Experiences of workplaces

Encounters with further and higher education

Personal guidance
Further information on the Gatsby benchmark can be found at the link below. Support and guidance for each of the Benchmarks can be found from the main careers section of the school website.